New LaCie Hard Drives Bring Chrome To USB-C External Storage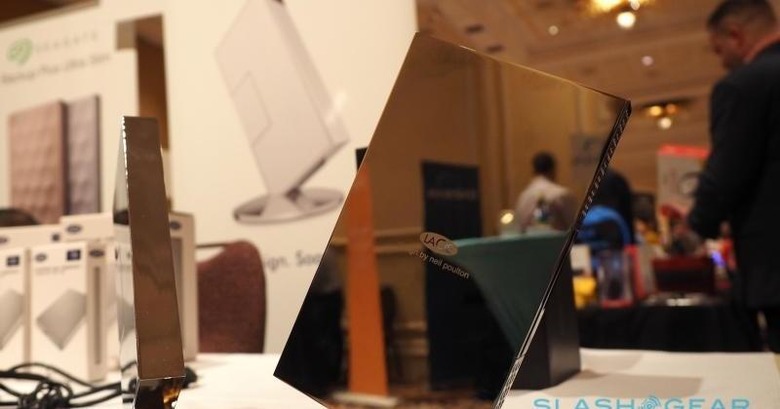 LaCie, the external storage maker known for extravagant hard drive creations, has unveiled its latest artistic creation: the Chrome, created in collaboration with designer Neil Poulton. The desktop sculpture is encased in hand-polished chromed zinc, has 1TB of storage, and features its own dock that uses magnets to hold the drive upright, making it look like a VHS cassette. It's also priced at a steep $1,100, so those looking for extra storage interested in this better have deep pockets.
Extravagance aside, the LaCie Chrome does have some impressive specs. Inside are two 500GB SSDs in RAID 0 configuration, providing transfer speeds up to 940MB/s. The company says the drive can handle two hours of 4K GoPro footage in just over one minute. Plus, it can do it over USB-C or USB 3.1.
If LaCie's Porsche Design line of hard drives are more your thing than chrome finishes, the company has announced refreshed models of those too. Like the Chrome, the Porsche Design desktop and mobile hard drives now feature USB-C, making them perfect companions for Apple's Retina MacBook.
The aluminum-cased drives will feature capacities of 1TB, 2TB, and 4TB for the mobile version, and 4TB, 5TB, and 8TB for the desktop model. Both will come with USB 3.0 adapters, and while the desktop drive does require its own power supply, using USB-C for a connection means it can continue to charge the laptop as well.
Both Porsche Design hard drives will be available in March, with the mobile starting at $110, and the desktop starting at $210.