New iRiver Mickey MP3 player can change facial expressions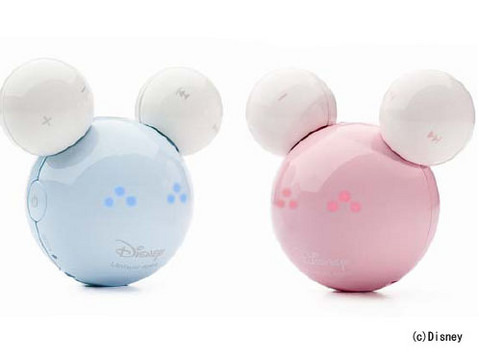 The miniature Mickey Mplayer gets a new twist; iRiver puts series of LEDs to work, the cutest singing Mickey now can show up to 20 blinking facial expressions and looks when you alter the functions on the player. An extra GB of storage space is also added on the new models, that's about 250 songs for music file averages at 4MB each.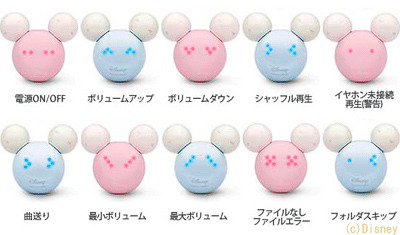 Like its previous models, the ears are not just for show; the fully functional MP3 player has intuitive controls by simply turning Mickey's ears to manage music playback or adjust volumes. The USB-based Mplayer drains its power from a built-in Lithium Ion battery; at full charged, it can hold up to 9 hours of continues playbacks.
The new Mickey comes with two color choices : baby pink and light blue. It reads MP3/WMA/ASF, and is made compatible with Windows Xp/Vista/2000. Facial-Mickey is slated to ship in mid December with an estimated price of 8,980 yen ($98)