New iPhone hack allows MMS on first gen iPhone and tethering with 3.1.2 OS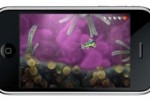 The group of iPhone liberators known as iPhone Dev Team has unveiled the newest round of hacks for the iPhone that allow users to enable some sweet new features in the new version of the iPhone and older iPhone versions. A baseband hack for the original iPhone 2G was unveiled called whiterat.
The whiterat hack allows the user of the original iPhone to unlock MMS allowing for send and receive of picture messages. The 3.0 update left the original iPhone out in the cold for MMS capability. The other hack unveiled has to do with allowing tethering on the new 3.1.2 iPhone OS.
The two-bit baseband hack enables tethering that was unlocked in 3.0 and blocked by Apple with the 3.1.2 update. Tethering will likely officially come at some point in 2010, but you can count on AT&T gouging you for extra loot to use the privilege.