New iPads coming to T-Mobile hints CEO John Legere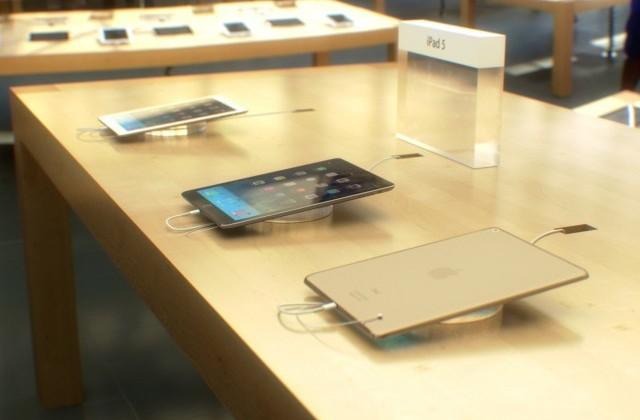 T-Mobile hasn't been secretive about its desire to expand the number of products it offers from Apple. T-Mobile began carrying the iPhone in April of 2013 putting it well behind other major mobile carriers. T-Mobile CEO John Legere has been hinting strongly that his company would be getting new iPads at the October 22 event being held by Apple.
We expect to see a new iPad mini and a new iPad 5 surface at the event. Legere sent out the tweet below: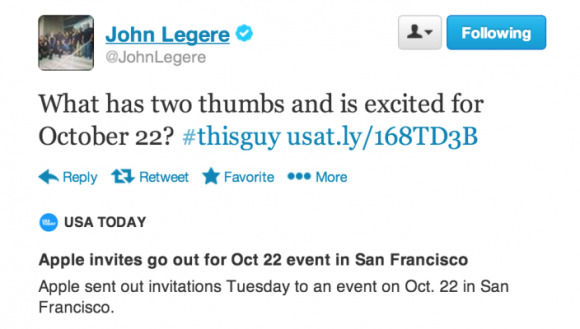 The link in his tweet went to a story that covered Apple invites going out for the event on October 22. T-Mobile is currently the only major wireless carrier in the US not offering the Apple iPad with LTE service. Right now, the only way T-Mobile users can get an iPad with LTE is to insert a T-Mobile SIM card into a tablet intended for another carrier.
Legere's tweet is seen as a strong indication that T-Mobile will be offering LTE iPads directly with the product optimized for its 4G network. While Apple certainly hasn't offered any indication of what it will be showing at the October 22 event, iPads are definitely expected.
Rumors continue to suggest the iPad 5 will be slightly taller than the iPad 4 while being slightly thinner and having edges that are slightly rounder than previous versions. The iPad 5 is expected to look a lot like the smaller iPad mini. The iPad 5 is also expected to have thinner bezels on the right and left of the screen. IPad mini rumors continue to suggest the device would get slightly thicker to accommodate higher resolution display. The 22nd is only a few days away so we'll know all the details soon.
SOURCE: 9to5mac