New iMacs on the horizon?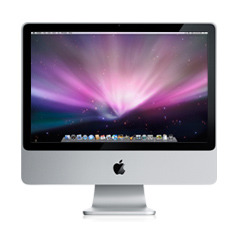 Even though a lot of people have barely gotten the shrink wrap off of their new MacBook and MacBook Pro purchases, Apple might be introducing an update to their iMac line before the year is through.
According to AppleInsider, these updates wouldn't be major and would basically constitute a streamlining of the entire line. Since the internal makeup of Apple iMacs and notebooks is similar, we might see an NVIDIA chipset update. 
An added mini-display port is also a likely addition. Whether or not firewire will remain or be removed is uncertain at this time. Of course, this is just a rumor right now. We'll have to wait and see if this turns into anything. One thing is for certain, though. A big event is unlikely. If updates are imminent, Apple will likely roll out the updated versions without much fanfare.
[via MacRumors]