New God of War, Last Guardian, Horizon Zero Dawn shown off at E3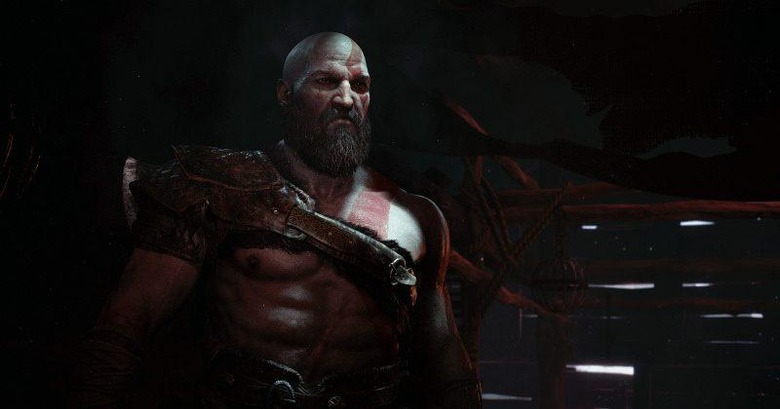 What's the best way to kick off a gaming press event? Aside from an orchestra and a rockin' beatboxing, throat singing lady? Why with Kratos all grown up, of course. And alive, to boot. That is exactly how Sony opened its PlayStation E3 event at the Shrine Auditorium. Setting the mood for the rest of the show, the yet to be titled new God of War installment seemingly brings the violence and god killing to a completely different setting, from the plains and shores of Greece to the mountains and forest of Viking territory.
Yes, Kratos is very much alive and even has a son. Who's the mother, you ask? Well, we're asking that, too, as the trailer only hints that the mother has passed away, whether long ago or just recently, it doesn't really say. The mother could probably hail from Norse territory, being a hunter herself and training their young child in the ways of the hunt. Or so Kratos thought.
The rest of the trailer shows not just the father and son hunting trip that gets sidetracked into an ice giant killing spree but also the somewhat strained and tenuous relationship between Kratos and "the boy". For a few moments, it would seem that Kratos would be showing the child some tenderness, but the former God of War and Spartan doesn't fold so easily.
Another long-awaited title has been years in the making. The Last Guardian is finally coming to the PS4. And while the trailer his time has less info to chew on, it ends with perhaps the most important tidbit of all. The Last Guardian rolls out to the console on October 25.
New to the PS4's game shelves is Horizon Zero Dawn, first revealed last year. The game is a strange mix of post-apocalyptic and sci-fi tropes that have robotic dinosaurs and creatures roaming the lands, bows instead of guns, and staffs that hack digitally instead of physically. This new trailer reveals a bit more of the conflict and dangers that threaten what remains of humanity, "demons" able to corrupt other machines, with origins buried in ancient history. You'll have to wait quite a while to figure out that mystery, as Horion Zero Dawn won't be launching until February 28 next year.
That's definitely just the tip of the iceberg, as Sony still had a lot to show off at E3, both for regular PlayStation 4 games as well as the hot new virtual reality trend. For those waiting for Sony's VR push, they won't have to wait long. The PlayStation VR is set to launch October 13.