New Galaxy Tablet may have fingerprint scanner in home button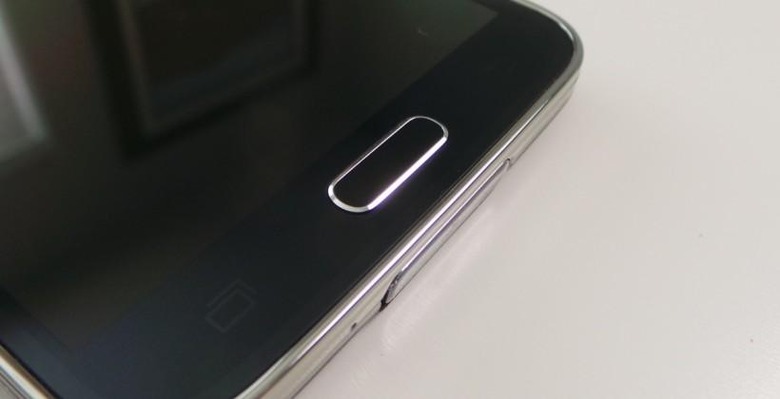 The Samsung Galaxy S5 has a neat fingerprint sensor built into the home button, much as Apple has with the iPhone 5S. A new report suggests Samsung may beat Apple to the punch in bringing it to their tablets, though. A new tablet, branded the Galaxy Tab S, may have the sensor built right in.
Aside from the sensor, the tablet is said to bring AMOLED back to tablets for Samsung. The 2,560 x 1,600 WQXGA screen is believed to move Samsung away from LCD, and come in two sizes: 8.4 and 10.5-inch. The screen would essentially be a larger Galaxy S5 display, with color reproduction and density being on par with the handset.
The fingerprint sensor, though — that's where the interest lies. In addition to providing the sensor and all the utility we've come to find useful, the Galaxy Tab S will reportedly have multi-user fingerprint support. From the lock screen, users can scan a finger to open up their proprietary profile.
We've got no word on whether the tablet will support additional fingerprint scans to accommodate multiple users. It sounds as though the main user will get all the functionality like scanning a print for payment, while others will simply be allowed to quickly and easily unlock the device into their profile. There is currently no word on a release date, either, but the device is popping up in benchmark testing.
Source: SamMobile