New Forza Motorsport 4 Top Gear car pack coming in May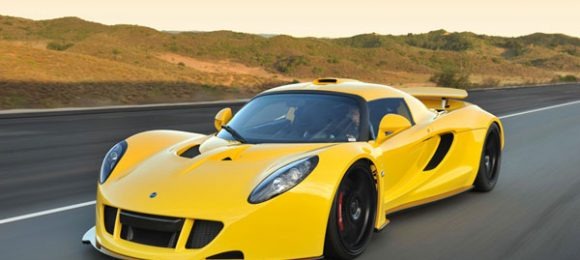 Microsoft has announced that the May Top Gear car pack will bring 10 new cars the Forza Motorsport 4. As usual, the pack is mixed with some truly awesome cars that fans of speed and the videogame will appreciate, and a couple rather strange additions that you'll probably never play. The car pack will land on Tuesday May 1.
The coolest of the new vehicles being added in this pack is the 2012 Hennessey Venom GT. That takes the car is a beast and was designed from the start to be able to beat the Bugatti Veyron in 0-200 mph performance. The worst car in the pack is probably the 1977 AMC Pacer X. This is one of those cars from the 70s that everyone loves to hate made famous from the film Wayne's World.
The other cars include 2011 Ford Transit SuperSportVan, yes a van for Forza. Rounding out the list is the 2012 Jeep Wrangler Rubicon, 1966 Lotus Cortina, 1992 Mitsubishi Galant VR-4, 2012 Smart ForTwo, 1990 Subaru Legacy RS, 2012 Chrysler 300 SRT8, and the 1965 Austin Healey 3000 MkIII. The car pack will cost 560 Microsoft Points.