New flash drive from Corsair will "survive" just about anything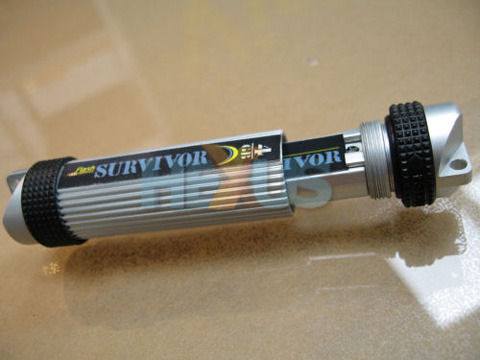 If you're as hard on flash drives as I am (I currently have 3 sticks lying around without casings from various accidents) you might want to look into this new offering from Corsair.
The Survivor isn't small by any means, which is good, because I've managed to lose half a dozen of the little things. The good thing is that they're built to last, and they've got plenty of storage space. They come in 4GB and 8GB sizes.
Personally, I think they sort of resemble a lightsaber, so you know I'm going to have to get one. We're not sure how much these are going to run yet, but I'm sure we'll know soon enough.
Corsair introduces its new USB stick designs [via hexus]