New DS Lite bundles featuring Nintendogs and Zelda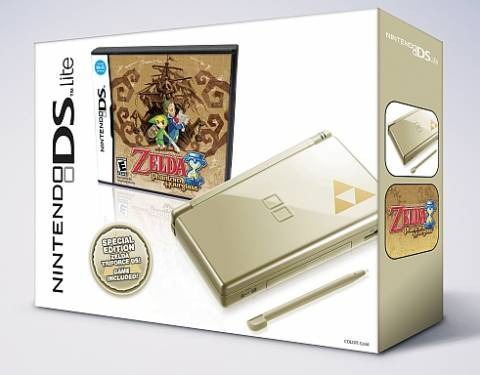 Yeah, I know, we already covered this, but we have box shots and a definite price now. The Zelda box comes with a gold DS lite adorned with the tri-force logo.
It also comes with a copy of Zelda: The Phantom Hourglass. The Nintendogs box, same deal, a copy of the game, and a pink DS lite with a paw print on the top.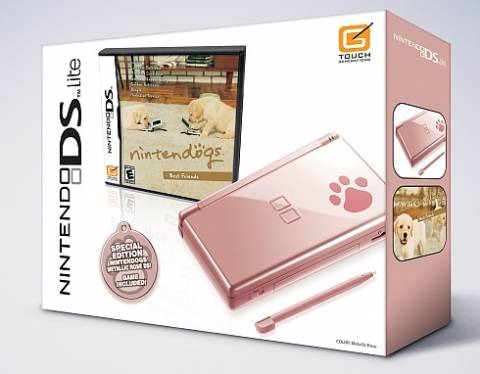 Both packages also appear to come with some sort of medallion or coin, or something of that nature. You can get one when they drop at a local retailer near you for $150, which basically means you are getting the game for $20, I haven't price a DS game in, ever, but I assume that's a pretty good deal. Oh, PS, I am pretty sure they are dropping at Wal-Mart for Black Friday, so keep an eye out there.
See the new Zelda, Nintendogs DS bundles [via joystiq]