New Dragontrail Facility Chemically Treats Glass For Strength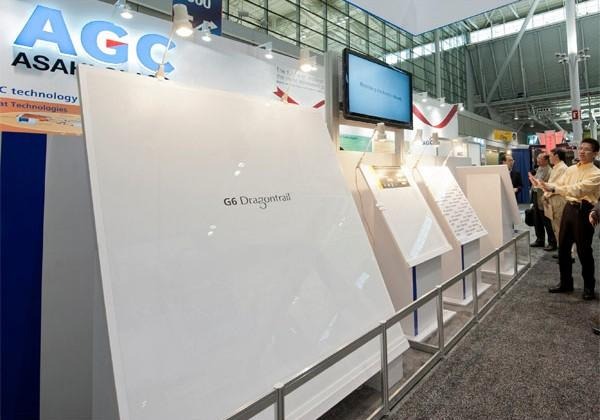 In the smartphone market devices seem to always be getting thinner with each new generation. In the quest to make devices thinner and thinner manufacturers have turned to all sorts of technology including special glass for the touchscreen displays. Glass company Asahi Glass Co. Ltd, or AGC, has announced that it has set up a new facility to chemically treat glass for the smartphone industry.
The company has set up a new chemical strengthening facility for Dragontrail specialty glass that will be used to cover smartphones and tablet PCs at its plant at its Kansai Plant in Hyogo Prefecture, Japan. The manufacturer says that its new chemical strengthening facility is able to handle up to sixth-generation glass panels measuring 1850 mm x 1500 mm.
The company's class strengthening process enables more efficient production of thin next-generation touchscreens and the new facility is scheduled to begin production in March of 2013. The company says the traditional touchscreens for smartphones and tablet PCs have used a triple-layer design that includes a sheet of glass, a touch sensor, and the display. The manufacturer says that demand for dual-layer touchscreens has grown.
The key to efficient production for these double-layer touchscreen is large-size chemically strengthened glass according to AGC. The manufacturer is able to build a large amount of cover glass with built-in touch sensors at one time by neatly arranging touch sensors on a large sheet of its chemically strengthened glass prior to cutting the glass into pieces of the intended size.
The company says that its new facility will contribute to even thinner smartphones, tablet PCs, and ultra books as well as other touchscreen devices moving forward. The Dragontrail glass is damage and scratch resistant and the manufacturer says it's in use by over 20 companies on 60 smartphone and tablet PC models already.
[via AGC]