New BioShock game announced as 2K opens new studio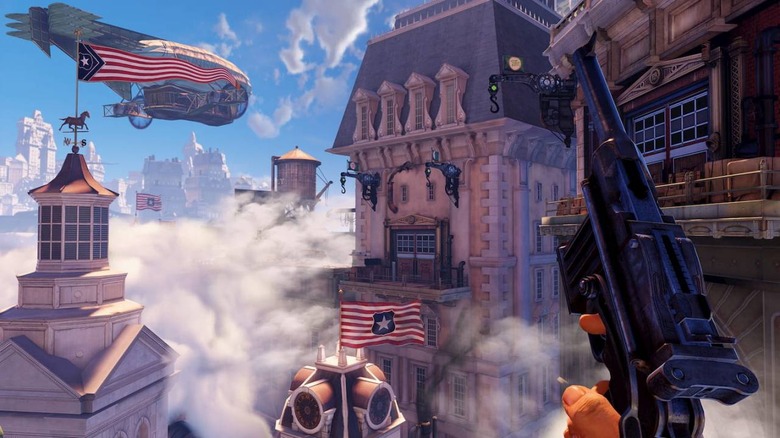 This morning, 2K Games is making a pair of big announcements. In the first, it revealed the founding of a new studio called Cloud Chamber. 2K describes Cloud Chamber as a "collective of storytellers eager to push the frontlines of interactive entertainment by making unique, entertaining and thoughtful experiences that engage the world."
Cloud Chamber will operate out of 2K's Novato, California headquarters and out of a new studio being created in Montréal, Québec. Cloud Chamber's first game will be a big one, as it'll be picking up the reins on the BioShock series, which has sat dormant since Irrational Games (now Ghost Story Games) finished up the DLC for BioShock Infinite in 2014.
Cloud Chamber will have some big shoes to fill, but it'll be quite some time until we see the fruits of its labor on BioShock. 2K said today that this new BioShock game will be in development over the "next several years," so don't expect to see it release until we're well into the next console generation.
Because of our distance from release day, it shouldn't come as a surprise that 2K didn't give us any details about the next BioShock in today's announcement. Development on the game likely hasn't started yet and probably won't for a while, given that Cloud Chamber still needs time to build out its teams in California and Montréal.
2K did reveal that industry veteran Kelley Gilmore will serve as Cloud Chamber's global studio head, making her the "first woman in 2K history to launch and lead a development studio." She'll be working alongside Ken Schachter, who will be the studio manager for Montréal. We'll keep our eyes peeled for more information on this incoming BioShock title, but expect the wait for new details to be a long one.