New Belkin Chargers power through CES 2020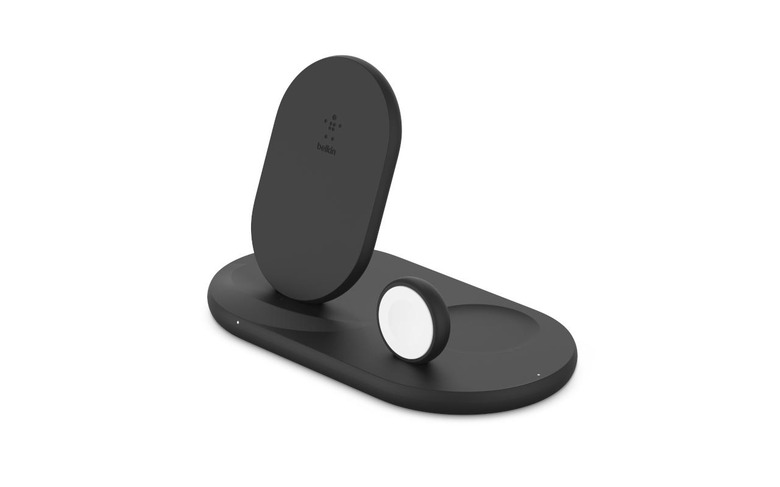 It may have just announced its first diversion into a new market with the Soundform Elite Hi-Fi Smart Speaker + Wireless Charger but Belkin hasn't forgotten about its core product line. In fact, it is flooding the CES 2020 showroom floor with chargers and power banks, figuratively, of course. Riding the wave of recent trends, almost all of Belkin's new 2020 chargers are of the wireless variety and the one that doesn't at least sport a USB-C connection to accommodate most of the latest smartphones, tablets, and even laptops.
That standout is the Boost Charge USB-C GaN Wall Chargers that come in 30W, 60W, and 68W models. These Gallium Nitride (GaN) chargers are powerful enough to power even a MacBook Pro while being compact and travel-friendly. Coming in April, the Boost Charge USB-C Wall Chargers will retail for $34.99 to $59.99.
Many smartphone users these days, however, might prefer the convenience of simply placing down their device and letting it charge without a second thought. Especially now that Apple's iPhones also support Qi wireless charging as well. These chargers come in all shapes and sizes and even comes with a speaker on its back.
The Boost Charge 3 in 1 ($109.99) takes a page from the Apple AirPower book and offers a single surface to charge an iPhone, AirPods, and an Apple Watch. For those that don't have Apple's complete set, the Boost Charge Dual Wireless Charging pads ($49.99) has room for any combination of Android phones and iPhones. Of course, Belkin also has a Wireless Charger with a car vent mount ($49.99) and a portable wireless charger ($79.99) that doubles as a phone stand. And last but not the least, the Boost Charge Wireless Charing Stand + Speaker lets you listen to loud music even while charging.
Belkin is truly making an aggressive push in the accessory market this year, including not one but two double purpose speakers that moonlight as wireless chargers. It really has no choice but to throw everything at the wall and see which ones stick given the crowded consumer electronics accessories industry.