Neverwinter Nights 2 For Mac Coming Next Week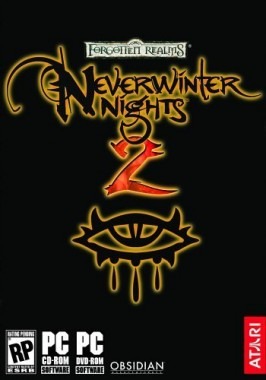 Being a gamer it's rather tough to use a Mac as one's primary computer. Sure, back in the day you could be entertained for hours with classics like Oregon Trail, Civilization and SimCity 2000. However, these days it's a little more difficult to be satisfied with the slim offerings for OSX. This is exactly why I run on Windows. Still, every now and again something good gets ported over the Mac, and this is one of those times.
Aspyr Media recently announced that they have completed work on Neverwinter Nights 2 for the Mac. The only real difference between the PC version is that you won't be able to create your own adventure modules. This is a bit of a letdown, as that's one of my favorite aspects of the game. You will be able to load up content created by other people on their PCs. The minimum requirements are listed below.
Mac OS X v10.4.11 or 10.5.1 or later
Intel-based Mac running at 2.0GHz or faster
1GB RAM, 6.5GB hard disk space
ATI Radeon X1600 or Nvidia GeForce 7600 or better with at least 128MB VRAM
The game is already up for preorder from Aspyr for $49.99. You'll be able to pick it up in stores starting February 26th.
[via Macworld]