NetSecure Kudos Credit card solution hits Canada and works for BlackBerry devices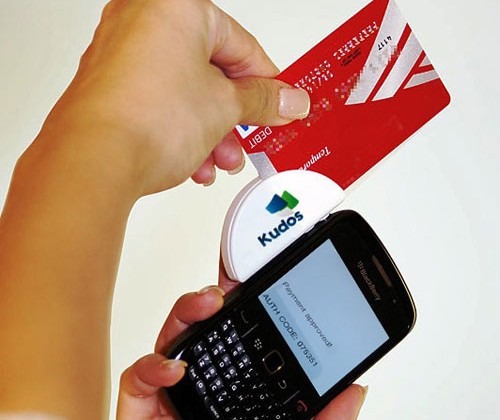 Generally when we are talking about a credit card processing system for mobile phones we are looking at a system for the iPhone. A new mobile processing solution has turned up specifically for Canadians that are using a BlackBerry smartphone. The system comes from NetSecure and is called Kudos. The company also makes systems that will work for the iPhone and Android devices as well.
Once the card reader is connected to the smartphone the payment processing can be done for credit cards and debit cards at lower fees. Small businesses in Canada have had few services to choose from so an extra choice is a good thing for business owners. The Kudos kit is a point of sale kit in a box. It includes a swipe terminal, POS software, and a merchant account.
The software is offered for laptops and for mobile phones. The rate per transaction is 2.9% with no monthly of ongoing fees. The Kudos kit is available for Canadians for $49.99 normally and is available at no charge right now while supplies last.