Netgear releases new Powerline Extender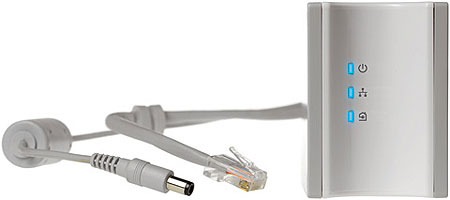 Have you been thinking about switching over your home network to a powerline-based setup? This newest gadget from Netgear might make the switch a little more appealing.
Netgear has just released their Powerline Network Extender. It's really cool because it eliminates some of the clutter associated with powerline adapters by hooking directly into your router via ethernet and by replacing your router's power cord.
The new Powerline Network Extender runs a 85Mbps and works with their other routers and HomePlug 1.0 Powerline devices. You can pick one up for $79.99.
Netgear announces availability of Powerline Network Extender [via coolestgadgets]