Netgear Arlo recall: power adapters are a fire risk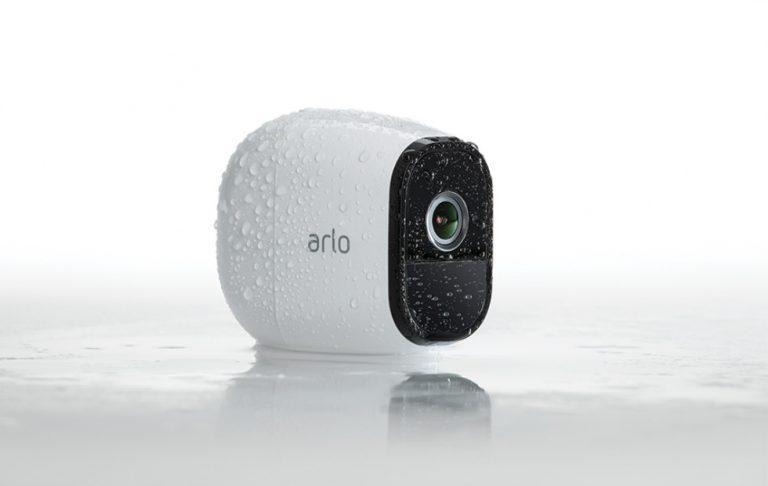 The U.S. Consumer Product Safety Commission (CPSC) has announced a new recall involving the power adapters included with the Netgear Arlo outdoor security cameras. The recall, which is dated December 5, 2017, is due to the fire hazard these adapters pose, the CPSC explained in a release. The outdoor cameras are designed to be weatherproof in order to withstand the elements, but the power adapter fails to meet the same standards, the agency states.
The recall is being made in conjunction with Canadian authorities, according to the CPSC. The Netgear Arlo camera model VMA4700 is the source of the recall; you can find whether you have this model by looking at the packaging that came with the camera.
If you don't have that packaging, you can look at the power adapter itself instead. If the adapter has the following part number, it is included under the recall: 332-10985-01. The adapter is black in color with the Arlo name printed on it, according to the agency.
If you have one of these power adapters, you should stop using it immediately, otherwise you risk a fire. Overall, about 7300 units are affected, though fortunately there have been no reports of injury from the issue. What should you do with your faulty cable, assuming you have one?
The CPSC says consumers should ask for a full refund from Netgear. Netgear voluntarily initiated the recall under CPSC's Fast Track Recall, so that shouldn't be a problem. If you have had an incident involving one of these cables, the CPSC wants you to report it to them here.
If you're in Canada, you can find the relevant details for your region here.