Netflix's The Irishman was streamed millions of times during its first week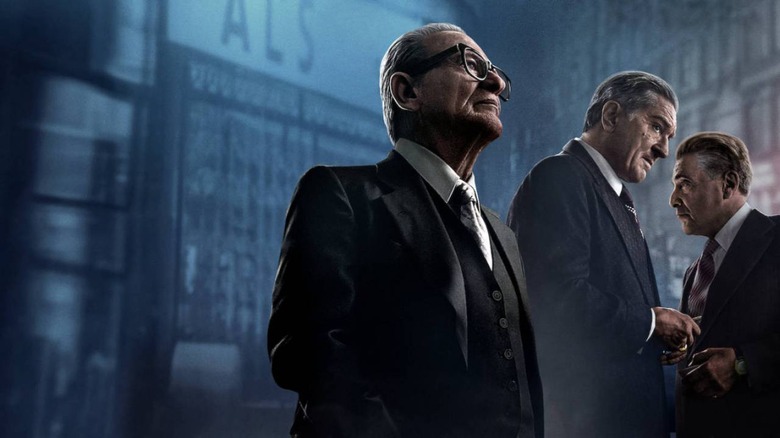 Netflix is boasting about how many accounts streamed its The Irishman original movie in its first week. This is the latest example of Netflix selectively revealing viewership numbers related to one of its original pieces, bucking its usual trend of keeping the numbers private. In addition to the official number, Netflix gives us its performance prediction over the next couple of weeks.
Historically speaking, Netflix doesn't share its viewership numbers with the public. Every so often, however, the streaming company decides to brag about particularly notable reception among its customers. Past examples include its numbers for Bird Box and Stranger Things. The company is doing the same with its latest hit The Irishman.
In a tweet on its Twitter account, Netflix said that more than 26 million global accounts streamed the movie starting Robert De Niro, Joe Pesci, and Al Pacino in its first seven days on the service. This isn't a record for the company — Bird Box featuring Sandra Bullock, for example, had a whopping 45 million accounts in its first seven days.
Still, 26 million accounts likely amounts to a far greater number of people — these accounts are often shared by couples and entire families, meaning the total number of people who watched the movie may be well over 50 million. Netflix has also shared its estimation of how many accounts will have streamed the movie in its first 28 days: 40 million.
Netflix points out what we learned earlier this month — it only considers the movie as 'viewed' if someone streams at least 70-percent of it. This means accounts that stopped the movie halfway through, for example, weren't tallied in the figures, but those viewers may eventually finish watching. In addition to its availability on Netflix, The Irishman is also being screened in select theaters.