Netflix's library to get shakeup on May 1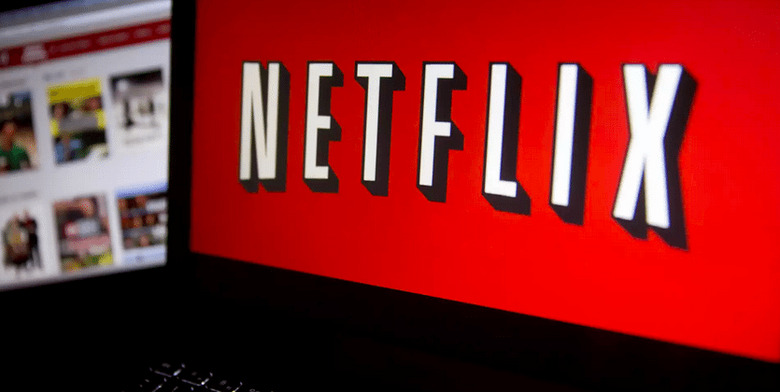 Netflix regularly purges content from its library and replaces it with new content — this is generally a bittersweet moment, in that there's a good chance something you enjoyed will disappear, but that something you'd like to watch will be incoming. It is that time again, with May 1 marking the start of more content being added, as well as the start of a bunch of content being removed. Amongst those that are outbound is Skyfall and RoboCop, and inbound are a load of new things including Zombeavers.
A lot of the content that will be leaving Netflix is older movies, some of them as old as the 1950s, and so it is doubtful many viewers will be upset at the losses. There are a few notable titles, though, that will be leaving, including Red Dawn, Fullmetal Alchemist: The Sacred Star of Miles, and Skyfall.
In exchange for that content, though, subscribers will be getting a bunch of new content scattered throughout the month, including things like A Madea Christmas, Inglorious Basterds, The Boxtrolls, and a bunch of other relatively new content. Interspersed into it all are some Netflix Originals. You can see the full list of incoming content below.
Available May 1

"Beyond Clueless" (2014)

"Jimi: All Is by My Side" (2013)

"The Last Waltz" (1978)

"Legally Blonde" (2001)

"Legally Blonde 2: Red, White & Blonde" (2003)

"Longmire": Season 3

"No No: A Dockumentary" (2014)

The Prize Winner of Defiance, Ohio" (2005)

"Shameless": Series 10

"Underclassman" (2015)

"Witnesses": Season 1 (2015)

Available May 2

"Lalaloopsy: Festival of Sugary Sweets" (2015)

"LeapFrog Letter Factory Adventures: Amazing Word Explorers" (2015)

Available May 3

"Anita" (2013)

"D.L. Hughley: Clear" (2014)

"Royal Pains": Season 6

Available May 5

"A Few Best Men" (2011)

Available May 6

"The Longest Week" (2014)

Available May 8

"Grace & Frankie" (2015 series) – Netflix Original

"The Adventures of Puss in Boots": Season 1 (5 additional episodes) — Netflix Original

"Tyler Perry's A Madea Christmas" (2013)

Available May 9

"Jinn" (2014)

"The Liberator" (2013)

Available May 12

"Extraterrestrial" (2014)

"Fruitvale Station" (2013)

"Magical Universe" (2013)

Available May 13

"The Identical" (2014)

Available May 14

"American Restoration" (2010 series, new collection)

"Counting Cars" (2012 series, new collection)

"Dance Moms" (2011 series, new collection)

"Duck Dynasty" (2012 series, new collection)

"Hoarders" (2009 series, new collection)

"Modern Marvels" (1994 series, new collection)

"The Universe" (2007 series, new collection)

Available May 15

"Anthony Bourdain: Parts Unknown": Season 4

"Cyber Seniors" (2014)

"Dawg Fight" (2015)

"Give Me Shelter" (2014)

"Granite Flats": Seasons 1 – 3 (2013 series)

Available May 16

"First Period" (2013)

Available May 17

"Tinker Bell and the Legend of the NeverBeast" (2015)

Available May 19

"Before I Disappear" (2014)

"Girlhood" (2014)

"Zombeavers" (2014)

Available May 21

"Between": Season 1 (2015 series) – Netflix Original

The show will air 6 episodes. One episode every Thursday at 8:30 p.m. PT, starting May 21.

Available May 22

"H20 Mermaid Adventures" (2015) – Netflix Original

"Inglourious Basterds" (2009)

"Jen Kirkman: I'm Gonna Die Alone (And I Feel Fine)" (2015) – Netflix Original

"The Other One: The Long, Strange Trip of Bob Weir" (2014)

"Richie Rich": Season 2 (2015 series) – Netflix Original

"Transporter: The Series:" Season 1 (2012)

Available May 23

"Antarctica: A Year on Ice" (2013)

"The Boxtrolls" (2014)

Available May 24

"Love and Honor" (2013)

"Welcome to the Punch" (2013)

Available May 26

"Graceland": Seasons 1- 2 (2013 series)

Available May 27

"Before I Go to Sleep" (2014)

Available May 29

"Hot Girls Wanted" (2015)

"Mako Mermaids": Season 3 (2013 series) – Netflix Original
SOURCE: Moviefone