Netflix's 'Beasts of No Nation' revealed in full trailer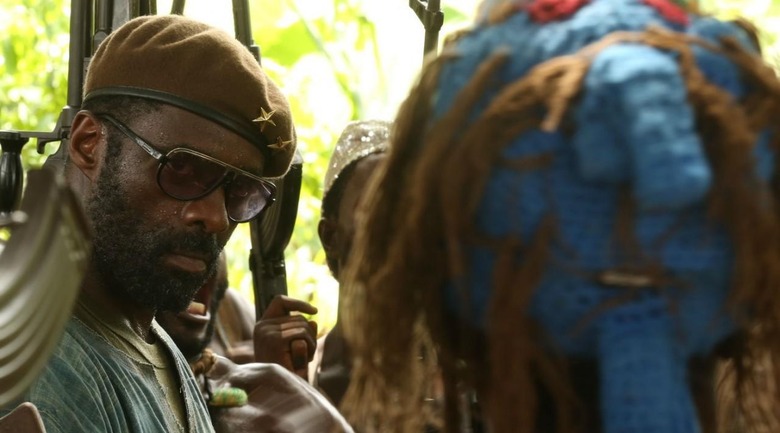 Netflix's original movie "Beasts of No Nation" was first teased in a short trailer that, though brief, was quite a bit more emotional than expected. Now the video streaming service is back with a new trailer, this one longer (it's the "full trailer"), and in it we get a look at entirely new footage. The movie is one of Netflix's lineup of original movies, and will be kicking off next month both on the video streaming service and in theaters. Beasts of No Nation is from Cary Fukunaga, and it has already been shown off at the Venice Film Festival.
Beasts of No Nation stars Idris Elba and tells the story of a rebel leader and the children he trains as soldiers. It has already received high marks from those who have seen it, and the trailers tease what looks to be an excellent tearjerker. The film has also received high marks from the Telluride Film Festival and Toronto Film Festival.
In the trailer we see a young boy descending a ladder while smoking a cigarette and carrying a rifle. It only gets sadder from there — we see scared children and families being pulled apart in a war-torn region. Kids are forced to fight, and to kill.
The trailer isn't graphic, but it is violent, so take that into consideration before watching. The movie will be released on October 16, and will be distributed by Bleecker Street in addition to Netflix. Check out the timeline below for more recent Netflix news!
SOURCE: Vulture