Netflix will launch three-part series on Bill Gates next month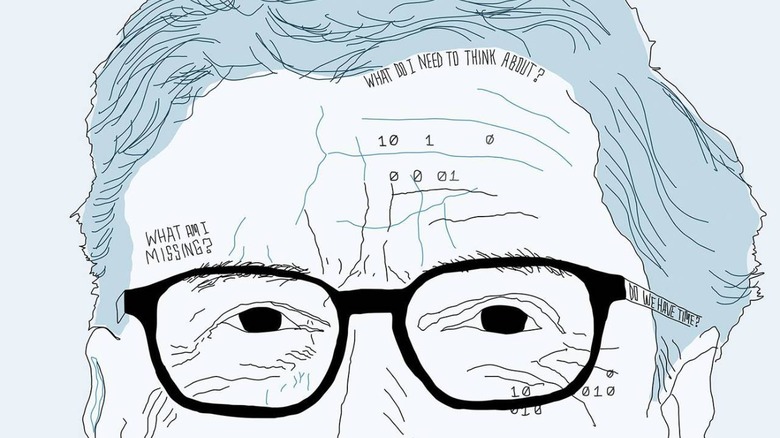 Netflix has taken the wraps off a new three-part documentary series about Bill Gates. The new show was revealed by Netflix on its Twitter account today, where the company said that Gates is 'trying to solve some of the world's most persistent problems and our new three-part documentary ... offers an unprecedented peek inside the mind of the celebrated tech visionary, business leader, and philanthropist.'
The new docuseries — that is, a documentary-style show that exists in two or more installments — is called Inside Bill's Brain: Decoding Bill Gates. As with other Netflix Originals, subscribers will be able to stream the three-part series in all regions where the service is offered.
.@BillGates is trying to solve some of the world's most persistent problems and our new three-part documentary — "Inside Bill's Brain: Decoding Bill Gates" — offers an unprecedented peek inside the mind of the celebrated tech visionary, business leader, and philanthropist pic.twitter.com/vUqttK3v1f

— Queue (@netflixqueue) August 20, 2019
The new show will be available starting on September 20, Netflix has stated; viewers will be able to find the documentary starting on that date on this show page. No additional details about the docuseries were provided, making it unclear the nature of the three-part installment and exactly what kind of content viewers can expect.
Though Netflix is best known for its original movies and TV shows, the company has also launched a number of original documentaries over the years, including Amanda Knox, 7 Days Out, Casting JonBenet, City of Joy, Chef's Table, Captive, and many more.
Though feature-length documentaries are popular, there's persistent popularity among so-called docuseries, which are documentary-style shows that split the content up into multiple episodes, entire seasons, or — in rare cases — across multiple seasons in the same style as a fictional TV show.