Netflix tipped in 'Lost in Space' reboot plans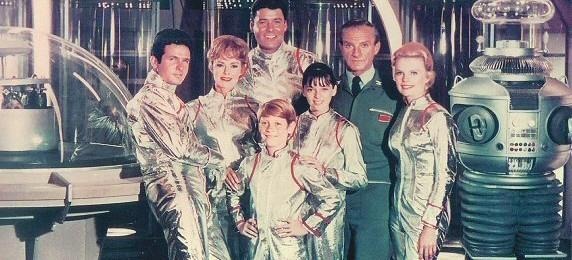 The classic television show Lost in Space will soon be rebooted as a Netflix Original, according to a new report. The show first debuted on CBS on September 15, 1965, and ran for only three season — a total of 83 episodes — before its last airing on March 6, 1968. The show is notable for many reasons, not the least of which is that it first aired as a black and white series, later being switched over to color broadcast.
The information comes from Deadline, which reports that Irwin Allen's cult classic will be rebooted, and was the subject of "a competitive situation" in which multiple bidders tried to score the show. Ultimately, according to the report, Netflix beat them out, making it the latest company to make its own take on the story.
This new series — which certainly isn't the first rehash — will be "grounded" but epic in scope, and reportedly will focus on a "young explorer family" that hails from Earth but is lost in a foreign universe. Burk Sharpless and Matt Sazama are writing and executive producing, among others.
Reportedly the team behind the show first tried to get NBC to pick up the reboot, but the project fizzled after an untimely death. Various reboots and forks have been made, including the "Lost in Space" movie from 1998, which only has 2.5 stars out of 5 on IMDB, and there is also a pilot episode for a WB series from 2003 that ultimately didn't amount to much.
SOURCE: Deadline