Netflix theater purchase may open door to major film awards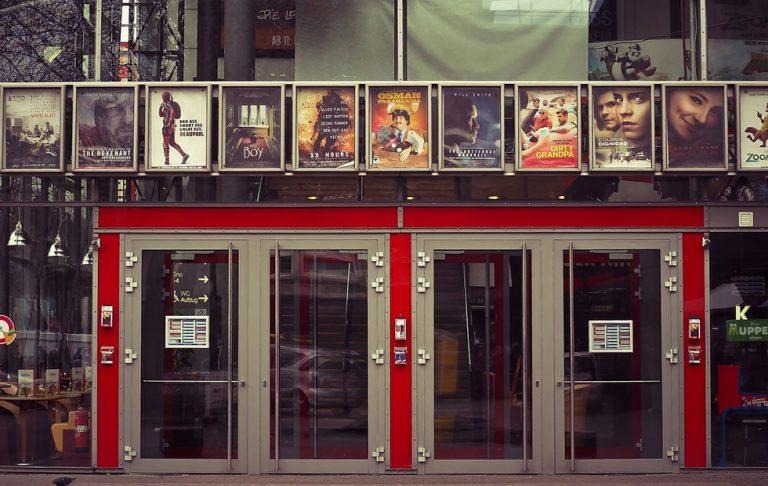 Netflix has come a long way since its days of mail-order DVDs. The streaming company is driving original content production, pumping out its own shows and movies that, in many cases, have earned it critical acclaim. The industry has, at times, pushed back against Netflix's evolutionary presence, but it can't slow the company down. Underscoring that reality, Netflix is reportedly looking to buy physical theaters.
Netflix has previously discussed the idea of launching some of its original content in theaters on the same day it arrives on the streaming platform, enabling customers to watch it on the big screen or with the comforts of home. Some major theater chains didn't react well to the news and have resisted changing to accommodate Netflix's plans.
According to reports from Variety and LA Times, Netflix is shopping around for a physical theater (or multiple theaters) to purchase. The company reportedly looked into buying Mark Cuban's Landmark Theatres, which recently struck a deal with another controversial company: MoviePass. Such a purchase would no doubt fuel the hostility some theater owners have toward Netflix.
Netflix ultimately passed on purchasing Landmark, one report claims, due to a high cost. Regardless, the company is eyeing something grander than a big screen release for its original content, sources claim. Owning theaters would give Netflix a way to screen its best content, opening the door for major film awards.
Such a purchase would be something like a loophole, enabling the company to completely sidestep existing theater companies that actively boycott its content. The move makes sense for Netflix, which plans to pump out 80 original movies in 2018. Assuming it does buy a theater chain and use it to screen its own shows, Netflix could resume participating in the Cannes Film Festival, which recently banned movies lacking a theatrical distribution.