Netflix subscriptions can be paid for through iOS app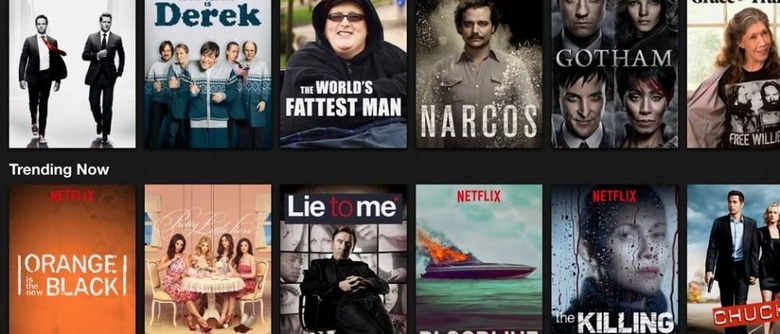 Following the release of iOS 9, and just before the debut of the new iPhone 6s, Netflix has updated its app for Apple's devices with the option sign up for a subscription through an in-app purchase. This matches other streaming media services, such as HBO Now, Hulu, and Spotify, which also let users subscribe through their iOS apps. Netflix first revealed the news on Twitter, along with a clip from their hit original series Orange Is the New Black.
There is no price difference between signing up for Netflix on the iOS app versus on their website, which is interesting since Apple's terms say they will get a 30% cut of any in-app subscriptions.
This is something that caused Spotify to make its in-app purchase more expensive in order to make up the difference, and then encourage users to transfer their subscriptions to the website in order to save a few bucks.
But there is another possible benefit for iOS users, and that's the ability to have the subscription fee come out of any iTunes credit balance. Someone gives you an App Store or iTunes gift card and there's no interest in it? Apply it your account and put it towards Netflix. There are also those times when Apple's gift cards can be found online at limited-time sale, such as a $100 card selling for $80.
SOURCE Netflix/Twitter
VIA 9to5Mac