Netflix may optimize some videos for mobile devices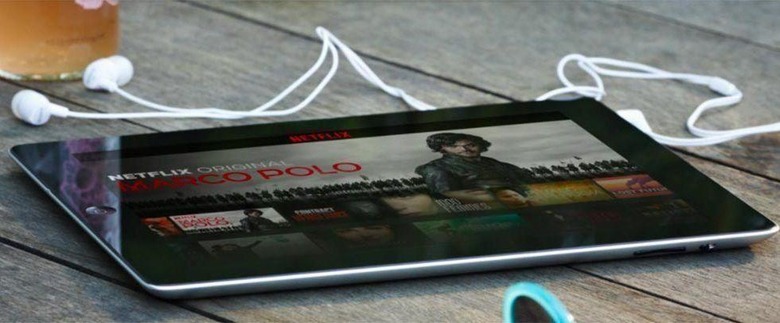 Many SVOD subscribers, particularly young ones, watch content using their mobile devices: a phone and/or a tablet, namely. These devices are convenient, but are also troublesome when it comes to certain kinds of content, particularly scenes in movies and TV shows where the image is very wide-angle or the action is filmed from a distance. To deal with this problem, Netflix may one day offer mobile-optimized versions of some shows, presenting different cuts that get up close to the action.
Such information was recently revealed by Netflix's Chief Product Officer Neil Hunt, who indicated Netflix will explore this possibility in the near future. The mobile-optimized cuts — if they happen — will be specific to its own original content for obvious reasons, though it wouldn't be surprising if other companies one day pursued something similar.
In some places, most Netflix subscribers watch content using mobile devices as their primary viewing method, namely some countries in Asia. It only makes sense for the company to appeal to that viewer base, but not at the expense of those who want to watch shows on a larger, more capable television. Mobile-optimized content could be the perfect compromise.
One would hope that if such content is provided, it will be an optional stream on mobile, not the only or default option. Netflix didn't indicate whether that would be the case, though, as it hasn't even confirmed whether this feature will ever happen. As it stands, it appears the company hasn't actually started exploring this possibility yet.
SOURCE: The Verge