Netflix launches Fast, a simple online speed test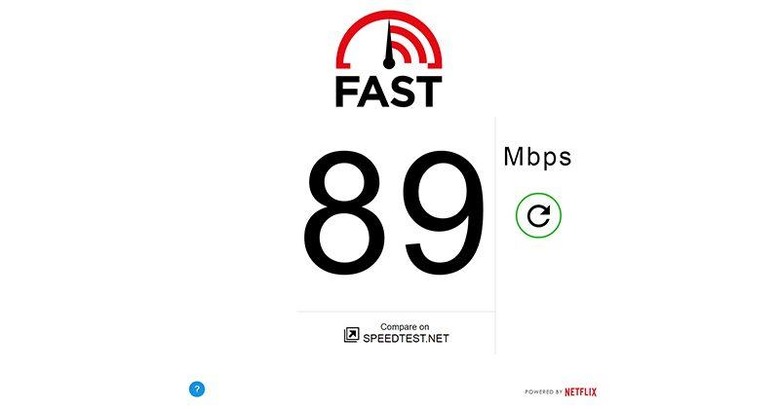 When I want to check on my internet speed at home, or anywhere else, I typically go to SpeedTest.net. The site has been around for years, and has never failed to give me the data that I'm looking for. However, the site can be a bit overwhelming for some people. And that's why Netflix has decided to launch their own speed testing site, simply called Fast.
When I visit a site like SpeedTest.net I barely even notice the advertisements and other non-essential buttons to click. However, many people can and will get confused by all of the buttons and options. Neflix's new Fast.com has none of these. In fact, you don't have to click on anything for the site to complete its task. It automatically begins running a speed test, and once it's finished, it shows you your download speeds in large bold numbers on your screen.
The only other options on the page are a pause button while it's running, a button for the site's FAQ, and once the test is done, the option to compare your results using SpeedTest.net. What's perhaps most interesting is the fact that while it does say that it's powered by Netflix, there is no link to the company's main site.
The site actually downloads files from Netflix's own servers to complete the test, which is extremely useful, and likely why they include a link to SpeedTest.net. If you're receiving very low scores on Fast, and much higher scores on another testing site, it will be a clear indicator that traffic from Netflix is being throttled.