Netflix lands more streaming rights to Warner Bros. TV shows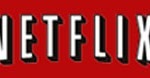 Netflix is constantly bulking up its streaming offerings. It's getting to the point now that a streaming subscription deal is very appealing to many TV fans. Netflix has announced that it has added new content from Warner Bros that includes rights to all 100 episodes of the series Nip/Tuck.
The streaming rights are good for four years and the episodes will air simultaneously in a linear pattern. Netflix also scored streaming rights to other shows from Warner Bros.
The other shows include Veronica Mars, Pushing Daisies, and Terminator: The Sarah Connor Chronicles. Sadly, the 28-day window before Warner Bros feature films land on Netflix is still in effect.