Netflix just announced a Witcher anime movie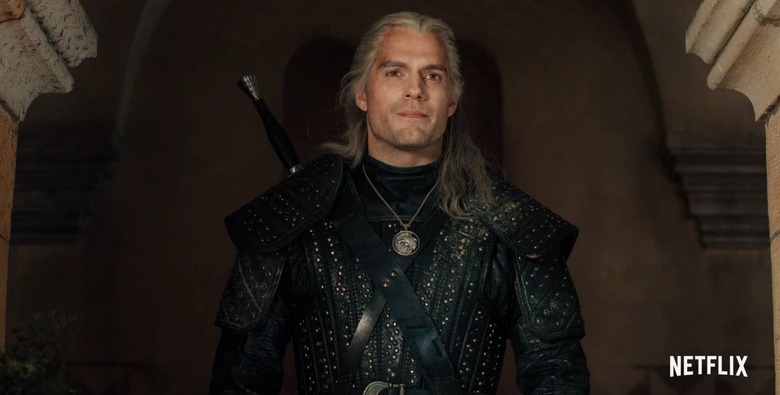 It looks like Netflix may very well be all-in on The Witcher. Not only did the streaming service green light the second season its live-action show before the first season even premiered, but now it's making an animated movie set in The Witcher universe. Details are still slim at this point, but what we do know should be enough to get fans of the live-action show excited.
Netflix confirmed the animated movie in a tweet today. In it, Netflix says that the movie will be called The Witcher: Nightmare of the Wolf and that it'll be animated with an anime style. All we know about the story is that it'll "take us back to a new threat facing the Continent," which is very vague and not at all helpful when it comes to figuring out what the plot entails.
The rumors are true, a new Witcher story is in the works! The anime film, The Witcher: Nightmare of the Wolf, will take us back to a new threat facing the Continent. Brought to you by the Witcher team @LHissrich and @BeauDeMayo, and Studio Mir the studio behind Legend of Korra.

— Netflix Geeked (@NetflixGeeked) January 22, 2020
In any case, Netflix also confirmed that Lauren Hissrich, the creator, executive producer, and showrunner for The Witcher TV series is involved in this movie. She'll be joined by Beau DeMayo, one of the writers on the series, and Studio Mir, which handled much of the animation in The Legend of Korra.
It's a big day here in #TheWitcher world — and I've been keeping this one secret for over a year! https://t.co/9Rp1ftDO0p

— Lauren S. Hissrich (@LHissrich) January 22, 2020
That's all the information we're getting from Netflix for now, but over on her personal Twitter account, Hissrich says that she's "been keeping this one secret for more than a year." It sounds like the ball got rolling on this concept a long time ago, so maybe it won't be much longer until the movie is actually available to stream.
We'll just have to wait on Netflix for more. The company didn't say when the movie will release, but hopefully that announcement isn't too far off. We'll let you know when Netflix shares more, so stay tuned for that.