Netflix Is Launching A Comedy Radio Station On April 15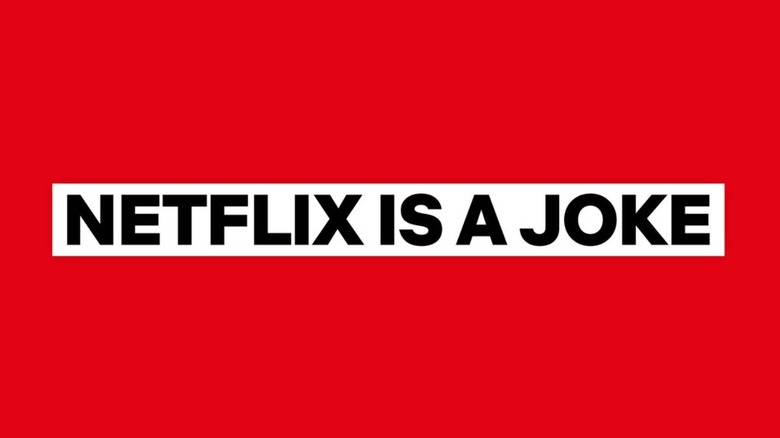 Last summer, SiriusXM announced that it had partnered with Netflix and would offer some of the service's comedy content under the deal. Few details were provided at the time, but now we finally know when the channel will launch: April 15. Starting on that day, SiriusXM subscribers will be able to access a new channel called 'Netflix is a Joke' that features the video service's original stand-up comedy specials.
The 'Netflix is a Joke Radio' SiriusXM station will be available on Channel 93, and will feature Netflix's comedy content full-time. This is the first time Netflix has teamed up with another company to offer its content in this way. Of course, you'll need a SiriusXM subscription to access it.
Netflix has steadily expanded its original comedy lineup, offering stand-up specials from Jerry Seinfeld, Dave Chappelle, Gabriel Iglesias, Ellen DeGeneres, and others. SiriusXM listeners will enjoy highlights from these comedy specials on Channel 93 starting Monday, April 15.
According to SiriusXM's announcement, the 'Netflix is a Joke' radio station will feature segments from upcoming Netflix comedy stand-up specials, giving listeners a chance to hear them before anyone else. These segments will be from 'A-list comics,' according to the company, which also plans to broadcast 'clips' from Netflix comedy talk shows and other comedy shows.
After launching, the Netflix channel will also offer an original daily show with celebrity guests, including comedians, who will talk about 'pop culture and hot topics,' SiriusXM says. That program will be recorded at the radio company's own studios in Los Angeles, California.