Netflix individual user profiles rolling out today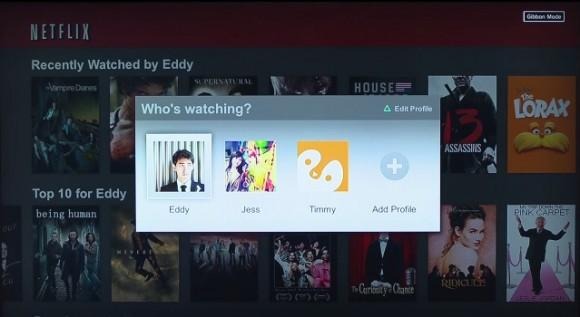 Back in June, Netflix announced that it would be rolling out individual user profiles at some point over the summer, and today they've done just that. The company is finally ready to release a feature for its streaming service that many users have been dreaming about for awhile now, and it's finally here.
Individual profiles allow a household to share the same Netflix account, but create multiple user profiles so that each member of a household gets their own personal recommendations, settings, and instant queue. Users will be able to switch between profiles easily in order to get their own lineup of content, which won't affect other users on the account.
My wife and I pretty much enjoy all the same shows, except I like the dramas the most, like Netflix's own House of Cards and Orange is the New Black. Having my own profile will allow me to put dramas at the forefront, while my wife can have her own selection of movies and TV shows in her own UI environment.
Individual profiles are rolling out to all users starting today, but the whole process will take a couple of weeks, so if you don't see profile support on your account today, be patient, as you'll eventually see it pop in your account in the next couple of weeks.
Of course, this only includes the web interface. Device support will take a bit more time depending on what platform you use Netflix on. The PS3 will begin to offer profile support starting today. While the Nintendo Wii will get support later this month, and Android will come at some point "later in the fall."