Netflix has already decided 'Narcos' will get a second season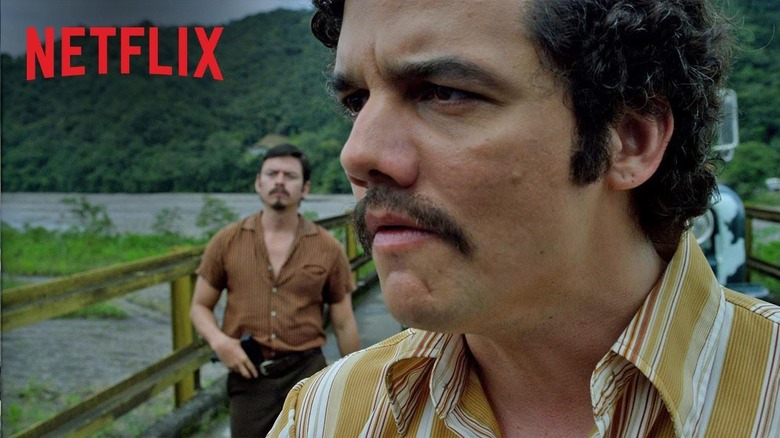 Netflix recently released its long-anticipated Narcos original series, which follows the exploits of drug kingpin Pablo Escobar and the related Medellin Cartel. The first season consists of 10 episodes, and has apparently seen high enough attention that Netflix has already announced plans to produce a second season. As with Netflix's other original shows, Narcos is only available for streaming on the video service.Narcos is a crime drama first announced in Spring 2014, and just recently released on August 28, 2015. The show is written by Chris Brancato and directed by Jose Padilha, a Brazilian filmmaker. The series is based on the real life story of drug cartels producing cocaine and smuggling it into the United States, and the efforts of law enforcement to stop it.
Just say yes. Again. #Narcos will return for a second season, only on #Netflix. https://t.co/arkoIX9uj5

— Netflix UK & Ireland (@NetflixUK) September 3, 2015
The show is very well made, and yet again points toward Netflix's ability to produce high-quality original content — the video streaming service already boasts several successful shows, including House of Cards, Orange is the New Black, and more. In addition, Netflix has announced plans to create several original movies, the first of which will be released next month.
Netflix's original content efforts have spurred other networks into getting their own original content produced. Both Hulu and Amazon have produced their own respective original shows; Hulu recently struck a big deal with EPIX, as well, and Amazon recently announced offline Prime videos.
SOURCE: Twitter