Netflix for iOS update brings auto-play and more recommendations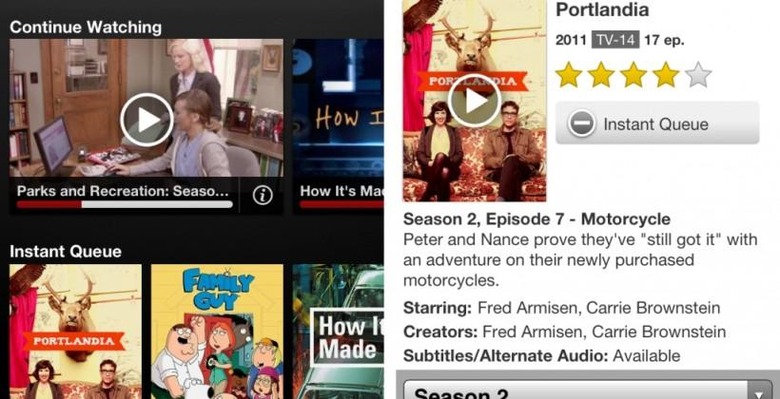 Netflix has updated its iOS app today with a couple of new features that are mostly minor, but are said to improve the app's experience overall. Just as with the web-based version of Netflix and other app versions, the new iOS app now automatically plays the next episode of a TV series after the previous episode ends. The update also includes recommendations that appear after a movie ends.
Both of these features could be a convenient addition to some users, as it encourages binge-watching while you're away from home. Of course, watching anything more than an episode of a TV show on your iPhone is enough to make your eyes hurt, so we're guessing that iPad users will most likely get more use of these new features.
The updated app also improves on its second screen options, as well as comes with the usual slew of bug fixes and performance enhancements. These updates were included in the Android app update that was released yesterday. It wasn't a big update by any means, but iOS users are now getting the bug fixes from yesterday.
The Netflix app is available for free to download, and it's compatible on pretty much any mobile device. However, you'll need to pay $8 per month in order to take advantage of the unlimited streaming. The service's movie options are bit limited, but you can get access to quite a bit of good TV shows and stream them while on the go.