Netflix finally gets Google Daydream support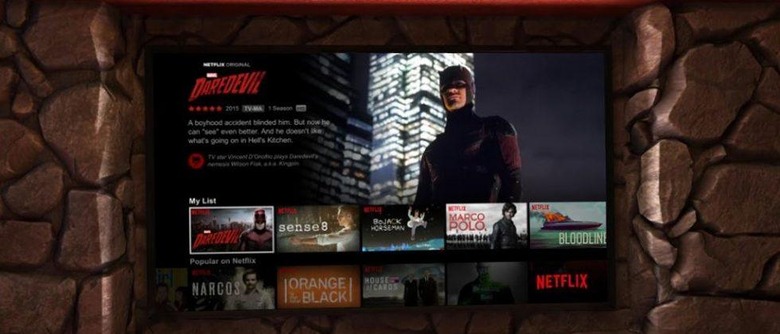 Daydream View owners take note, because your wait is over: Netflix has finally arrived. Now you'll be able to use Netflix instant streaming to watch movies or original shows like Stranger Things or House of Cards in wonderful virtual reality. Of course, you could do that before thanks to the Gear VR, but now you can also do it on the Daydream View.
In truth, those of you who have used Netflix on Gear VR will likely feel right at home using it on Daydream. Things haven't changed much between release, with a familiar user interface making the jump to Google's VR platform. You'll even find yourself in cozy, virtual living room when you boot up Netflix for Daydream, just like you do on Gear VR.
There are a few things to know about this iteration of Netflix, though. The first is that this is an entirely separate app, meaning that you can't just pop your phone into your headset and expect your standard Android Netflix app to work.
Beyond that, you should also know that offline mode isn't available for Daydream. This stands in contrast to the standard Android app, which received the ability to download shows for offline viewing two weeks back. Presumably, the Daydream version of the app will get offline viewing at some point, but right now, treat it as if it's a companion to your Android app rather than a fully fledged replacement.
Finally, it would seem that this version is specifically for Daydream VR, as a couple of reviews on the Google Play Store say that the pointer used to navigate the menu is disabled on third-party headsets. So, unless you're using the Daydream View with a Pixel, Moto Z, or Moto Z Force, this isn't the app for you. Hopefully more features will be coming online shortly, but this is a good jumping off point for a platform that has been waiting on Netflix since launch.
SOURCE: Google Play