Netflix-equipped HDTVs coming from LG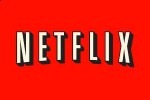 Minimalist movie buffs, rejoice – you'll soon be able to stream Netflix movies without the clutter of a set top box.  LG will unveil a new line of HDTVs this week with instant Netflix movie streaming built right in.
Aside from the Netflix integration, specs on the TVs have been hard to come by.  More details are expected to come at CES later this week, and we'll have a team on the floor ready to fill you in.
[via Gizmodo]