Netflix-cable company talks reportedly already happening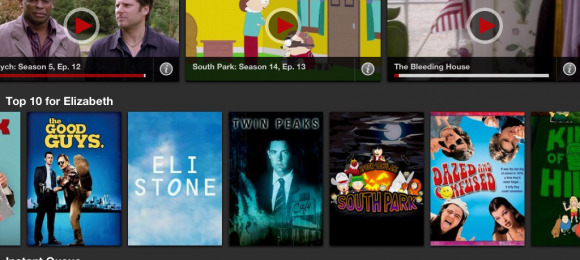 Netflix CEO Reed Hastings has said he doesn't want to compete with traditional cable companies; he wants to compete with HBO. Not unintentionally, HBO has also been a target of traditional cable companies (with the exception of Time Warner Cable, whose parent company owns HBO). So a partnership between Netflix and satellite/cable broadcasters may very well be inevitable.
Obviously, HBO will not provide its content to Netflix and as a result, many consumers end up choosing to pay the monthly fee for HBO, or for Netflix. HBO's "Go" streaming platform has added fuel to that fire. At the Morgan Stanley Technology, Media and Telecom Conference last week, Hastings was quoted as saying not to expect Netflix integration with your Cablevision box "in the short term, but it's in the natural direction for us in the long term."
But according to a Reuters report, that long-term verbiage may be underestimating the progress that Netflix is already taking. According to the report, he has already been in discussions with satcasters to make that partnership happen. In relation to those companies, of course, Netflix is still the new kid on the block so it has a ways to go, but it is certainly heading down a very interesting path.
[via Reuters]