Netflix begins adding audio descriptions with Daredevil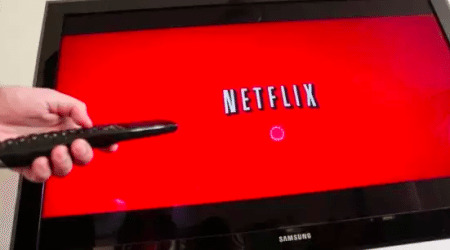 Subtitles are a convenience for some, allowing shows to be watched with the audio muted for whatever reason that might be convenient, but for others they're a necessity. Netflix offers subtitles for those who need them, but when it comes to features for its visually impaired users, the service has been lacking. That begins to change today, with Netflix announcing that it is rolling out audio descriptions starting with its new Marvel's Daredevil show.
"Marvel's Daredevil" just recently launched on the service, but it didn't sit well with everyone. The show revolves around a blind superhero, but it was lacking a feature needed for the service's blind viewers to enjoy the content: audio descriptions.
An audio description is audio that describes what is happening during a scene when people aren't talking. If there's a fight scene, for example, the audio descriptions will describe what is taking place, allowing blind and otherwise visually impaired users to fully enjoy the content.
It didn't take long for Netflix to respond to the criticism, and today on its blog it announced that it will be rolling out audio descriptions for certain content, with Daredevil being the first to get such a feature. Orange is the New Black, Marco Polo, House of Cards, and Unbreakable Kimmy Schmidt are also in the pipeline.
SOURCE: Netflix