Netflix announces Vikings sequel with new Valhalla original TV show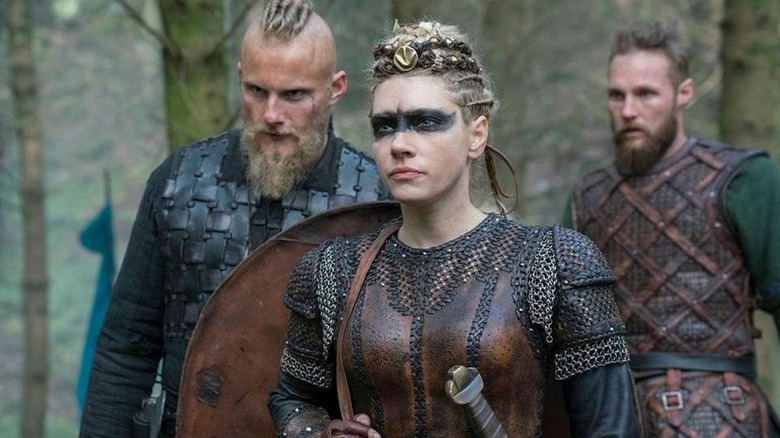 Earlier this year, History confirmed that it had canceled its Vikings TV show, the network's first scripted drama that premiered in 2013. Though the show isn't coming back, fans will get more action in the relatively near future in the form of a sequel from Netflix. The streaming company announced its latest original today: Vikings: Valhalla.Vikings was written by Michael Hirst who has joined Netflix in continuing his work with Vikings: Valhalla. According to the streaming company, the new series will be set 100 years after the time period we see in the original series; it will focus on Leif Erikson, the most famous Viking, as well as other well-known characters like Harald Hardrada, Freydis, and Norman King William the Conqueror.
In a statement about the new original, show creator Michael Hirst said:
I am beyond excited that we are announcing the continuation of our Vikings saga. I know that the millions of our fans across the globe will be thrilled by the belief being shown in our show by MGM and Netflix. Jeb Stuart, a truly wonderful writer, will bring new story-lines and a powerful visceral vision to stories about some of the most famous Vikings known to history.
Netflix hasn't provided any details about the direction of the new series, though it's likely safe to assume that it will come with the same general style and feel of the original, which is six seasons in length.
In its announcement, Netflix said only that, 'These men and women will blaze new paths as they fight for survival in an ever-changing and evolving Europe. This is the explosive next chapter of the Vikings legend.' The original's premiere date hasn't been revealed yet.