Netflix and Relativity Media sign streaming movie deal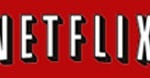 If you are a fan of movies, but prefer to wait on some to hit DVD before you watch them Netflix and Relativity media have announced a new content deal. Under the new deal films from Relativity Media will come to Netflix streaming rather than pay TV channels within months of their DVD release.
Traditionally these films would go to DVD and then pay channels like HBO or Showtime. Some of the first films that will be streamed under the deal are "The Fighter" with Christian Bale, "Skyline", "Season of the Witch" with Nicolas Cage, and "Movie 43." Those last two films are set to hit theaters soon.
This will mean that either you will need a Netflix subscription or you will have to watch the films on DVD since they won't land on the cable networks you may already subscribe to. Relativity Media is a big producer of films so this is a big deal for Netflix subscribers.