Netflix ad-supported plan could rake in $1 billion every year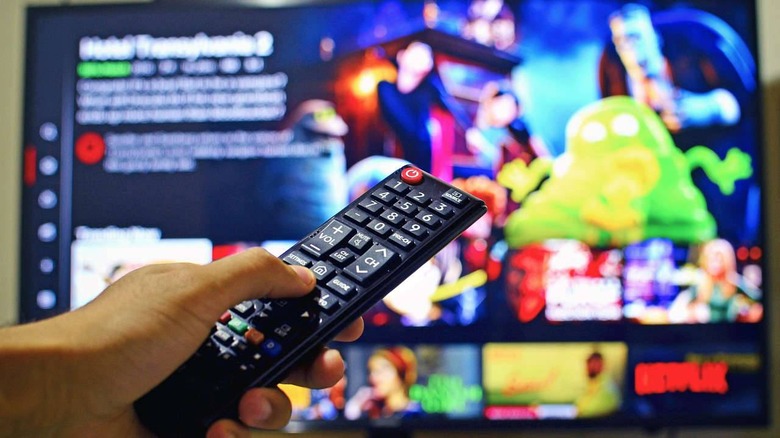 A lack of advertising remains one of Netflix's most appealing benefits, but questions remain over whether the streaming service will eschew advertisements forever. The company has raised its plan prices multiple times in recent years, and though it remains a great deal comparatively, some users have complained the new prices are too high. Amid that customer turmoil is a new report claiming Netflix could make around $1 billion annually by adding advertisements.
READ: Netflix price just increased: Yes, you're paying more ASAP
Though on-demand streaming video services are now common, there are various business and content models in play that attempt to capitalize on different types of viewing habits and consumer bases.
Whereas Netflix offers all of its content without advertisements for a single monthly fee, Hulu offers a cheaper plan supported by advertisements, for example. Netflix elects to release its original shows' seasons in full batches, but Hulu releases them one episode at a time like traditional television.
Though not all consumers are bothered by the presence of commercials, a substantial number cite a lack of advertisements as one of the most appealing parts of Netflix. Speculation that the company may be testing ads has historically sent Netflix subscribers into a rage and thus far the streaming service has continued to avoid ads.
Netflix has around $10 billion in debt and billions more in content obligations. According to Instinet analysts, the company could chip away at that to the tune of $1 billion annually by adding advertisement revenue into the mix. Such revenue would, under this theoretical scenario, come from an ad-supported plan that would show customers advertisements in exchange for eliminating the monthly fee.
The figure assumes the Netflix plan would be released next year and amount to 25-percent of the company's paid subscriber base by 2021. There's the concern that a free ad-supported plan would result in a substantial cancellation of existing paid accounts, however, slashing direct revenue and forcing the company to be highly dependent on advertisers.
There are concerns for viewers beyond simply seeing advertisements, as well. A lack of dependency on ads gives Netflix a degree of content freedom that it may not retain if it has to keep advertisers in mind. Certain types of content and storytelling may drive away advertisers, potentially having an impact on the nature of the original content Netflix produces.
Netflix hasn't revealed any plans to introduce advertising on its platform, and in the past has emphasized that being ad-free is a core part of the brand.