Nest products get family accounts and better home or away detection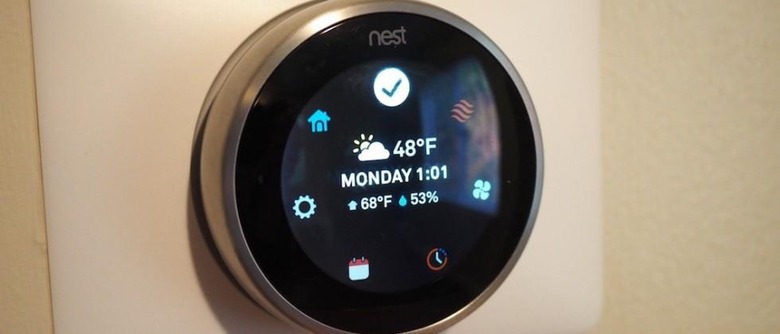 Nest has announced the introduction of two new features today for its smart home products via software update. Dubbed Family Accounts and Home/Away Assist, they allow a home's network of Nest devices to not only work automatically, but also smartly by detecting if someone is even home and allowing multiple people to make adjustments with their own account.
Family accounts makes it easy for everyone who lives in the same house to control Nest products without the need to share logins or passwords. Up to 10 people — spouses, roommates, parents — can be linked together as a Family, each with their own account on the Nest app on their phone.
This way, each individual can change the temperature on the Nest Thermostat, or get notifications from Nest Protect, and view the live stream from the Nest Cam. The Nest app also makes it easy to add and remove people from the Family Account as needed.
Home/Away Assist helps Nest products better identify when someone is actually home or not. The feature uses a combination of algorithms and activity sensors from Nest devices, along with users' phone locations, making it more accurate than standard geofencing alone.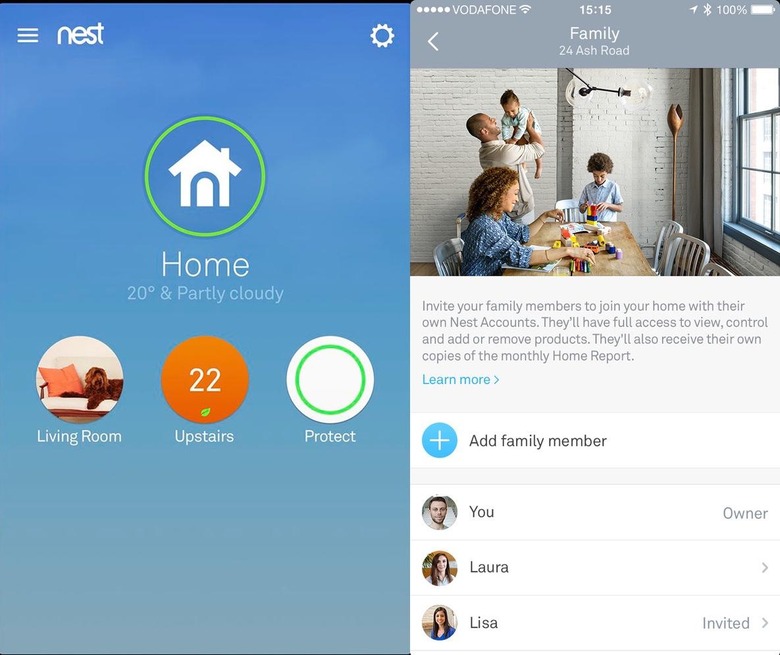 The Family Accounts feature plays into this as well, as once users join, the Home/Away Assist can use the data from their phone, regardless if they're on iOS or Android. With all this in place Nest devices will know to switch to Away settings if everyone is out, or to keep the heat on if someone is home, but in a room not seen by activity sensors.