NEOGEO mini celebrates SNK's 40 years with 40 classic games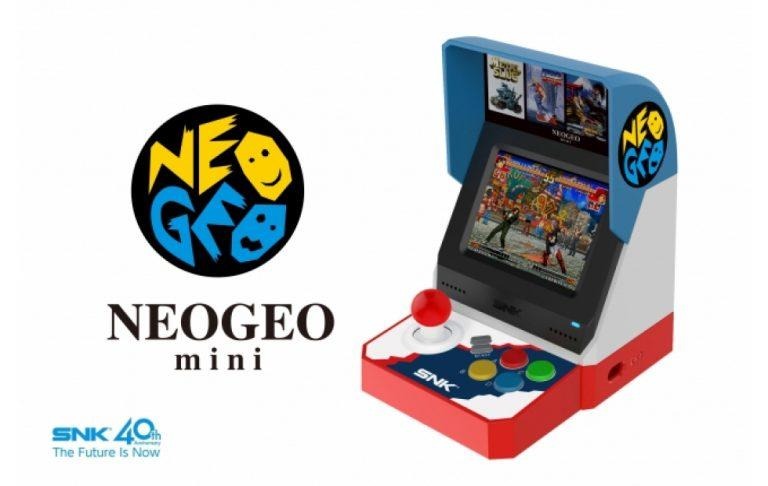 There are two trends that seem to still be going strong in the gaming market: nostalgia and miniaturization. The unsurprising success of the NES mini, followed by the SNES mini, has undoubtedly given console and arcade cabinet makers of old some confidence that their loyal fans not only still exist but are also very willing to throw some cash in the name of nostalgia and history. Japanese game company SNK is definitely hoping so. To celebrate the company's 40th anniversary, it is announcing a shrunken down version of its NEOGEO (Neo Geo) arcade cabinet called, what else, the NEOGEO mini.
Launched in 1990, the Neo Geo MVS or Multi Video System earned the distinction of being the first cartridge-based arcade system in the market. It was able to accommodate up to six cartridges in a singe cabinet, which was a huge space and money saver. A home console version, the AES or Advanced Entertainment System, eventually followed and the rest, as they say, is history.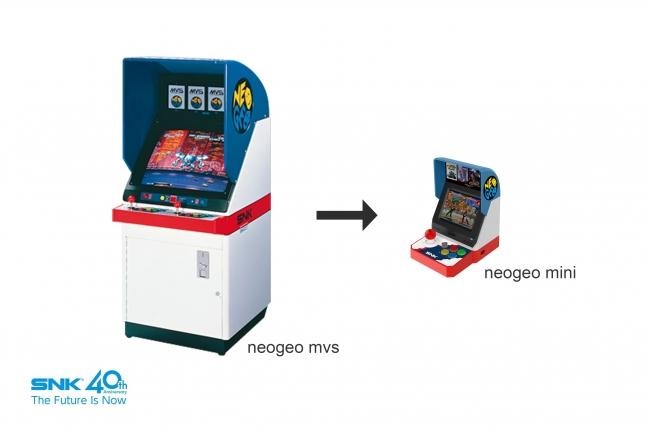 Modern technology can work wonders these days and now that MVS cabinet is being resurrected and remade into a palm-sized machine. Unlike the "palm-sized" NES mini though, that single unit comes with the joystick and buttons already. Really just like a smaller arcade cabinet. Except it also fits 40 still unnamed games.
Of course it needs to have compromises, like only one set of controls. So no two-player on this one. The screen is also teeny, only 3.5 inches diagonally. It does have the amenities of modern technologies like HDMI out and a headphone jack. SNK says it has connectors for two external controllers, though details are still light. Oh and you actually have to plug in this thing. Not exactly portable.
Details on launch date and price are still to be announced but, much to the disappointment of NEOGEO fans, the NEOGEO mini will come in two forms, one for Japan and Asia and one for the rest of the world. And the international version is not exactly the way those old fans remember it.