Neobase gadget offers a private social network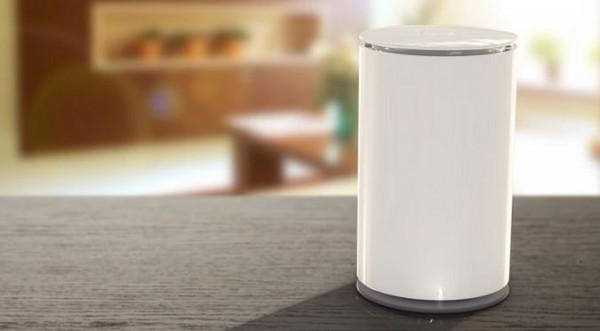 Social networks have their benefits, but for some the downsides — lack of privacy chief among them — is too big of a downside to risk it. The folks behind the new Neobase have come up with something they bid as a solution. This "Private Network Device", as they call it, allows the owner to create their own private social network that is entirely within the owner's control. There's no cloud involved; all the content on the Neobase's social network — which can be shared with others — is stored on the device itself, cutting out all the middle men and, theoretically, proving more secure because of it.
Neobase is an encrypted cylindrical device with a modern design and what is promised to be powerful hardware, something that is coupled with plug-and-play functionality and offers social networking functionality while keeping one's content stored from the security of one's own home.
The included software is designed to be as simple to use as any other social network out there, with a sleek interface (very similar to Facebook) that allows users to share images, links, statuses, and more. There's a related mobile app, as well, giving users a way to access and share content while on the go.
Neone, the company behind the Neobase, is looking to raise $100,000 on Kickstarter, where it has only so far raised $8,600 USD with 27 days remaining in the funding period. Those interested can get a single Neobase with a pledge of $199 USD, which is less than the eventual planned $299 USD retail price. Shipping is estimated to start in August of this year.
SOURCE: Kickstarter