NEC V423-TM 42-inch LED touchscreen display uses optical-imaging touch tech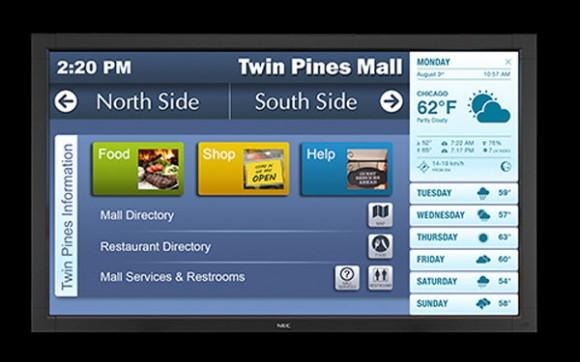 NEC has unveiled a new big screen touch monitor called the V423-TM. The big monitor is touch enabled, but uses different tech than most of the smaller touchscreens we are familiar with. Rather than using touch tech that is integrated into the screen, the NEC monitor uses optical-imaging technology.
The monitor has four cameras that are able to sense up to six touches at the same time. The monitor is also LED backlit to minimize the depth of the screen and to make it as green as possible. The monitor also has anti-reflective glass coating to help reduce glare.
The monitor supports full HD resolution and uses commercial grade LCD panels and components. The monitor also has an integrated expansion slot that allows for integration of OPS slot components. The display has an integrated 10W speakers to provide superior sound.
The four cameras that operate the touch capability of the monitor are embedded into the thin bezel of the screen. The monitor is available to purchase now for $2399. The panel has a contrast ratio of 1300:1 and a brightness rating of 430cd/m2. The display supports up to 16.7 million colors.
SOURCE: NEC