NEC unveils new 23-inch MultiSync EX231Wp display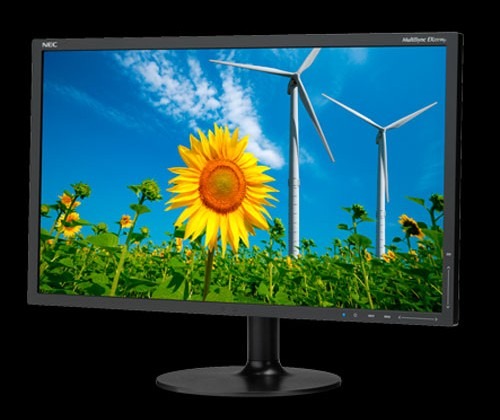 NEC has unveiled a new desktop monitor that lots of features that is thin and lightweight called the MultiSync EX231Wp. The new screen has a 23-inch panel. NEC calls the screen a minimalist design and it has a very thin bezel at 14.6mm with a depth of 14.2mm and a weight of 9.3 pounds with the stand. The screen is LED backlit making it green with power consumption of 27W. The low power consumption makes the monitor one of the most power-efficient in its class.
The screen has a quick release stand that make it easy to set up and it has an optional photo frame stand. This might be the perfect screen for mobile pros that have to set up displays or booths with digital signs. The contrast ratio of the screen is 3000:1 typically and 25000:1 dynamic. The native contrast ratio is 1920 x 1080 making for full HD compatibility.
Brightness is 250 cd/m2 and the display has DisplayPort and DVI-I inputs. The screen also has a USB port and the standard stand is adjustable with 110mm height adjust range, tilt, swivel, and pivot. Other features include an ambient light sensor, ECO mode for greater power savings, and a dynamic video mode. The screen will land in July for $319.