NEC unveils AS191, AS191WM, and AS221WM desktop LCDs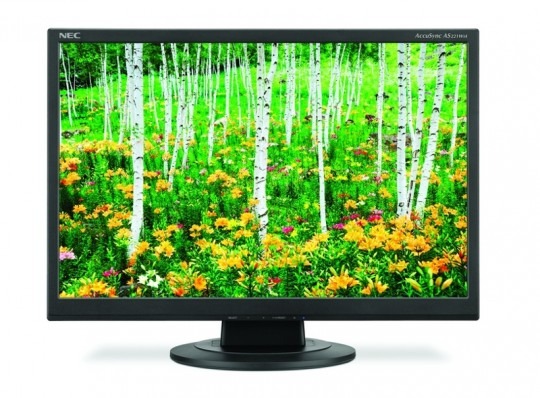 The computing world is going green and one of the places where we can save the most power is by going to energy efficient LCDs. NEC has announced three new energy efficient LCDs today including the AS191, AS191WM, and the AS221WM.
The AS191 is a 19-inch LCD with a normal aspect ratio, the AS191WM is a widescreen 19-inch LCD, and the AS221WM is a 22-inch widescreen monitor. All three of the LCDs carry the EPEAT Silver rating for energy efficiency.
Full specs aren't available right now, but what we do know is that the displays will offer VGA and DVI connectivity, 1000:1 contrast ratio and a 5ms response time. The monitors will also have stands that tilt adjustment. Both widescreen models also have down firing multimedia speakers with headphone jacks. The 22-inch screen will ship in October for $249 and the AS191 and AS191WM will ship in November for $199 and $189 respectively.