Nebula launches OpenStack-based cloud computer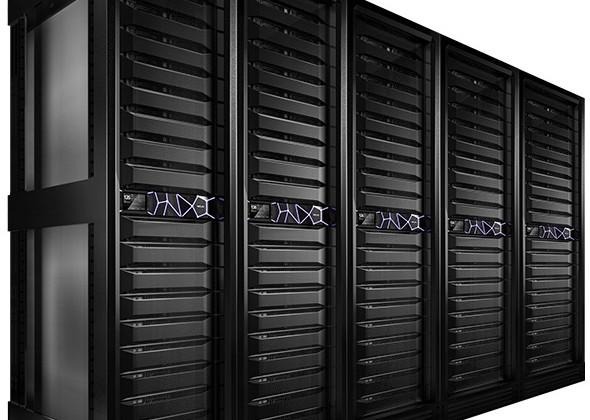 Cloud storage is becoming all the rage nowadays, but some people are wanting to take it to the next level. That's what Nebula is for, a new startup company that was founded a couple of years ago, and they officially launched the Nebula One, which is what they call a "cloud computer" that's based on OpenStack.
Essentially, the Nebula One is a turnkey computer, that takes an ordinary rack of servers and turns them into a full-fledged cloud storage system running OpenStack, which is an open source cloud computing platform. CEO and former NASA CTO Christopher Kemp says that these systems combine computing powers, storage, and networking all into one machine.
Nebula One runs Cosmos, which is Nebula's distributed enterprise cloud operating system, and it configures any servers that plug into the Nebula hardware. What perhaps so impressive about it is that it's built for self-service and supports APIs for OpenStack and Amazon Web Services. It also works with IBM, Dell, or HP servers.
Kemp says that the Nebula One is plug-n-play, meaning that you can just plug it in, and after it automatically configures, it'll be booted up to the cloud. He notes that you don't need extra services to purchases, and you don't need to hire professionals to set it up. Kemp notes it's as easy as turning on the power switch. According to their website, you can get the Nebula One with as much as 2,400TB of storage and 9,600GB of memory, with 1,600 processing cores. Or if you're more of a cheapskate, the lowest they offer is 96TB of storage, 384GB of RAM, and 64 processing cores.