Neato Botvac D7 Connected robot vacuum launches with Alexa control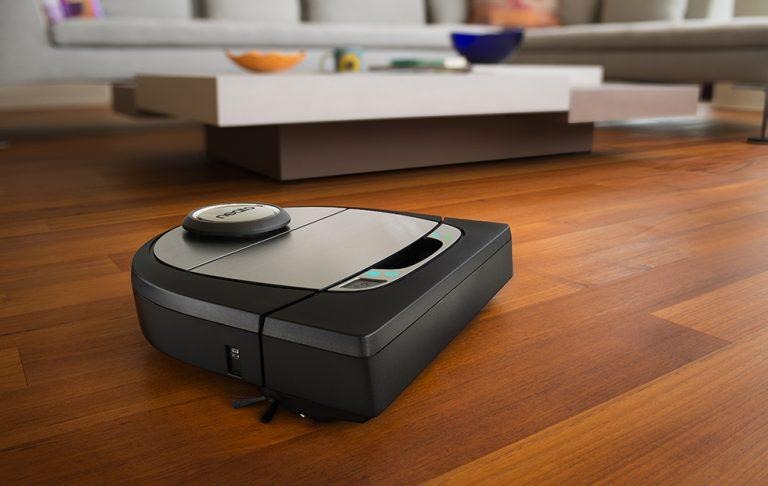 The Neato Botvac D7 Connected robot vacuum announced last year is now available to purchase in North America and Europe. As with other robotic vacuums, the Botvac D7 Connected takes the work out of vacuuming floors by using smart tech to do it automatically. Unlike many alternatives, though, the new Botvac model is compatible with Google Home and Amazon's Alexa personal assistant.
The connected version of the Botvac D7 was introduced during IFA 2017, though it is now available for anyone to purchase. Buyers get a smart vacuum capable of intelligently cleaning the owner's home using a variety of technologies. One of the D7 Connected's most notable features is Neato FloorPlanner, a feature that enables users to set up what the company calls No-Go Lines.
With No-Go Lines, the owner can establish where the robotic vacuum is not allowed to operate, preventing it from messing with rugs, holiday decorations, kids play areas, and other regions. This is a key feature for increasing Botvac's usefulness; a workaround until this point involved putting up physical barricades to keep the robot out of restricted areas. No-Go Lines can be setup using the companion mobile app.
Botvac D7 Connected is able to navigate through a home using the company's LaserSmart tech, which allows it to navigate even in the dark. According to Neato, this new model also features SpinFlow, a turbo mode, an ultra-performance filter, and a D-shaped design.
One of the D7 Connected's key features is support for popular voice assistants, among them being Google Assistant/Home and Amazon Alexa. With this, users can interact with the vacuum using their smart speaker product and voice commands. The system also supports Neato Chatbot and IFTTT. Available now for $799 USD and 899 EUR.
SOURCE: Neato