Navigon unveils onboard GPS apps for Android and Windows Mobile smartphones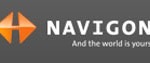 You might recognize the Navigon name, the company makes a GPS Navigation app for the iPhone that has been around for a while now. The company has announced at CES that it will be offering new onboard navigation apps for Android and Windows Mobile smartphones.
Both of the apps will have similar features and include Navigon's Reality View Pro on devices that support landscape format. Other features include Lane Assistant Pro, text-to-speech, Speed Assistant, day and night modes, and direct access to navigate to contacts in the smartphones contact list.
The Windows Mobile app will be available in the next week for $89 with maps of North America installed form Navteq. The Android app is expected to hit in the Spring for an undisclosed one-time fee. I would expect the Android version to be prices much like the Windows Mobile version.