Navigon GPS app hits Windows Phone 7.5 Mango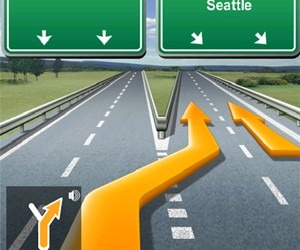 Navigon launched today its mobile turn-by-turn GPS navigation app for the Windows Phone 7.5 Mango platform. Similar to the way it functions on iOS and Android, the app stores maps on your phone so that it can work even when you lose data connection or cell coverage.
The Navigon GPS app for Windows Phone 7.5 Mango will offer several advanced navigation features, including spoken turn-by-turn directions with text-to-speech, live traffic information and visual lane guidance with Lane Assistant Pro, and rerouting options of up to three different routes depending on driving style with MyRoutes.
Additionally, the app features an augmented reality function called Reality Scanner that lets you easily identify nearby landmarks while on foot. It also offers real-time traffic alerts, speed warnings, camera warnings, photo-realistic views of exits, and Google Local Search for POI searches.
The app is available now via the Windows Marketplace, but it's compatible only with the latest Windows Phone 7.5 Mango operating system. Priced normally at $50, the app is available now until November 11 for a special introductory price of $39.
[via CNET]