NAVIGON 8110 GPS - is a good listener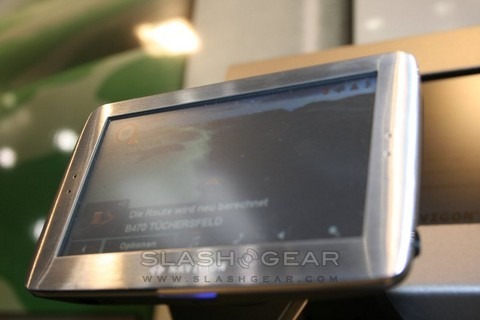 Not only does it have a nice shiny Aluminum surface and a 4.8-inch screen, but it also has voice commands. You can use those commands to bring up the new 3D navigation that the unit offers up.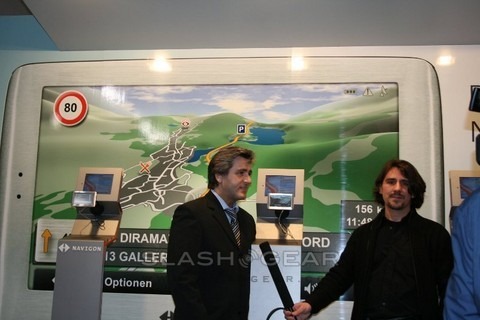 Its kind of sad that its Europe only, but that's just about the only place that the new TMC Pro traffic congestion data collection will work. That means this unit can redirect you around traffic jams when they occur along your route, and the access to the TMC Pro info is completely free.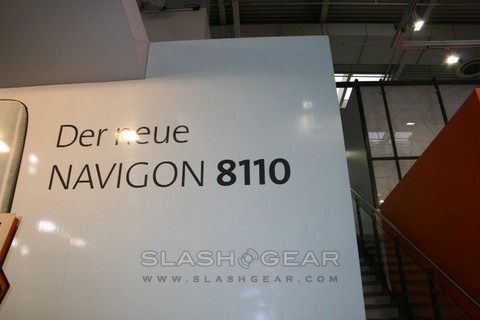 You also get a 3D Panorama View, Lane Assistant Pro, Reality View Pro, Picture Viewer, MP3 Player, FM Radio, Voice Recognition Pro, and a PIN code safety function. All that for a mere 449 Euro, that includes VAT, not a bad deal.